[BY PETER]
To paraphrase Barney Fife, I'm gratefully humble and humbly grateful for the treatment I received in Philadelphia. From the reception/intake staff to the radiation technologists, the nurses, the nurse practitioner, the registered dietition, and doctors, everyone was welcoming, thoughtful, and skilled. Aside from occasional dehydration, I've had no uncomfortable side-effects from the 20 radiation segments.
I'm back to more regular exercise and look forward to weightlifting at the Triangle Sportsplex, where I was placed in the Boys' Modified Limited Junior Dare-To-Dream Division. This is a special group for adult men who can't lift anything greater that 50 ibs. on their best day.
Susan mentioned the rainbow we saw at the Trenton airport. The posting's title is a lyric from Johnny Nash's great 1973 recording of "I Can See Clearly Now", one of the first successful reggae recordings in the U.S.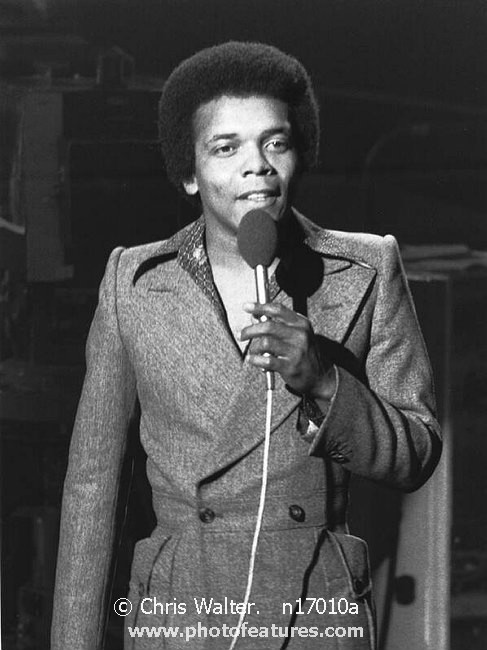 The great Johnny Nash
I'd always wanted to be in a band that included this song in their playlist and with Red's Rhythm finally got the opportunity.
On Saturday
night we got to play this song and others at a benefit for a program based in Wake Forest called Mercy for America's Children (
www.mac-cares.org
).
MAC was started by some friends of Stacey's who adopted two boys from foster care. Their mission is to educate and support the public on adoption issues so that children will have permanent homes. It was high on the best-ever gig list, as we played three hours without a break for an enthusiastic, energetic crown who loved to dance.
Roger Jones, Frank Hunter, Wayne Watkins (drums), Stacey Curelop, Peter Kramer, Leon Patillo, and Jay Tun
On Saturday March 1, there are a bunch of cool events to attend. For readers who have never attended the Murphey School Radio Show, check out this great TV segment that was on WUNC-TV last week:
http://video.unctv.org/video/2365182216/
. I'll be a participant in the

3 PM

show but can't make the

7 PM

production, as our band had committed early on to play at Durham's Blue Note Grill the same night. So if you can't make the Radio Show, Red's Rhythm would love to see you at the BNG starting at

8:30 PM

. Finally,

on Saturday

morning, my civic club, the Schley Grange hosts a community breakfast, a fundraiser for our various programs--all the sausage, eggs, gravy, ham, etc., that you care to eat. Please call me if you have questions about any of these events.
Susan, Jessie/Matt, Amanda/Alejandro, and I continue to be overwhelmed by the kindness and thoughtfulness of friends and family.
Regards--PK